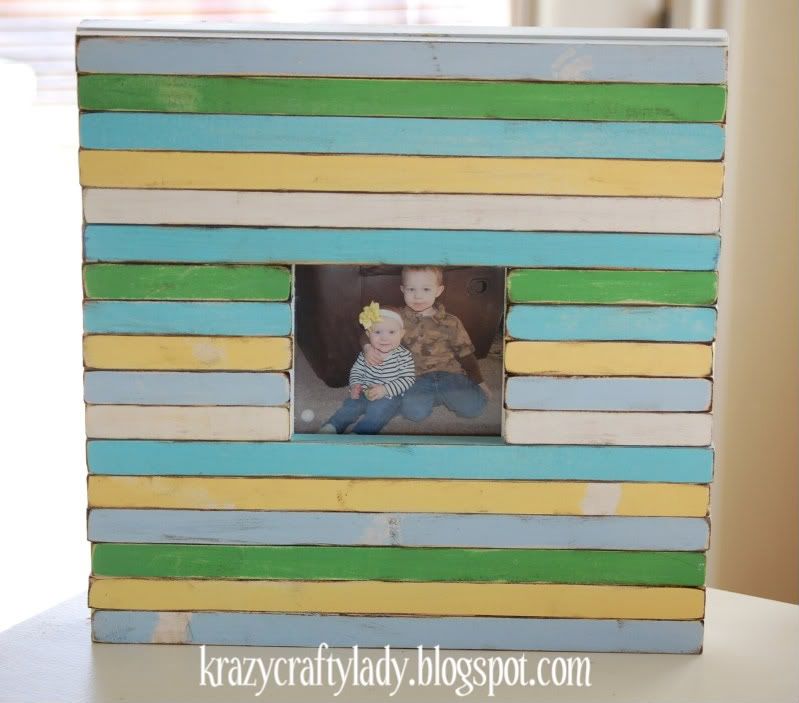 While we were in Kauai last week, Chris and I stumbled upon this boutique that had the coolest picture frames. We were really close to buying one...but then just couldn't justify spending $100 on a picture frame. SO...what did we do? We came home and made ourselves one. It turned out better than I imagined...and also took a little bit of effort. I decided if I were to make and sell these, I would have to charge at least $50. Otherwise it wouldn't be worth the time. But hey, thats half the price of what they were
ripping you off
charging in Hawaii. So you are getting a steal! :) Or you can just make your very own because I sure did document the process!
Our total cost for this project was about $13. I bought the frame (12 x 12 w/4" opening) at Craft Warehouse for $3.15 (Originally $6.99 but was 55% off). And then we bought the other wood at Lowe's (we bought them in long strips...the exact measurements were 11/16 x 1/2, 8') And it took us 2 wood strips to complete the frame ($5.04/ea.) I am sure you could find some cheaper wood somewhere, but we didn't want to shop around.
We started by measuring our frame and the wood to make sure we had enough to cover the whole thing. (I was sure we would only need one strip...good thing we bought two!)
Then I put Chris to work sawing away:
He is really considering quitting his day job and becoming a frame maker. haha kidding!
(oh and a little side note...you should probably cover your table or whatever you choose to paint on, unless you want it to look like ours....or maybe we are just bringing a whole new meaning to the words "shabby chic" ha!)
Next step...spray painting! I sprayed all the pieces white first. (I wanted the white to show through after I sanded them down a little bit)
Then we chose the colors we wanted the frame to be and separated the wood into piles. I didn't want it to be too matchy-matchy so I painted 2 here, 3 there...maybe 1 over there, etc.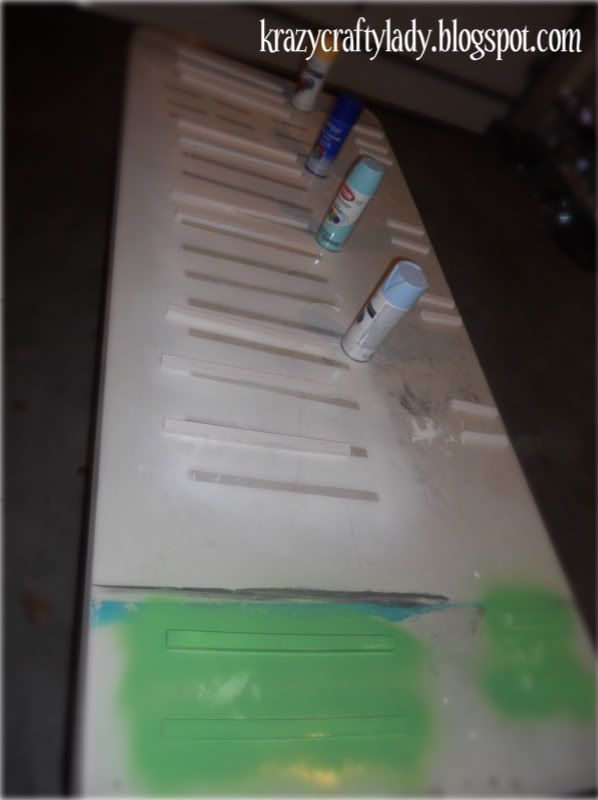 While the paint was still drying I took a paper towel and dabbed random spots to distress it.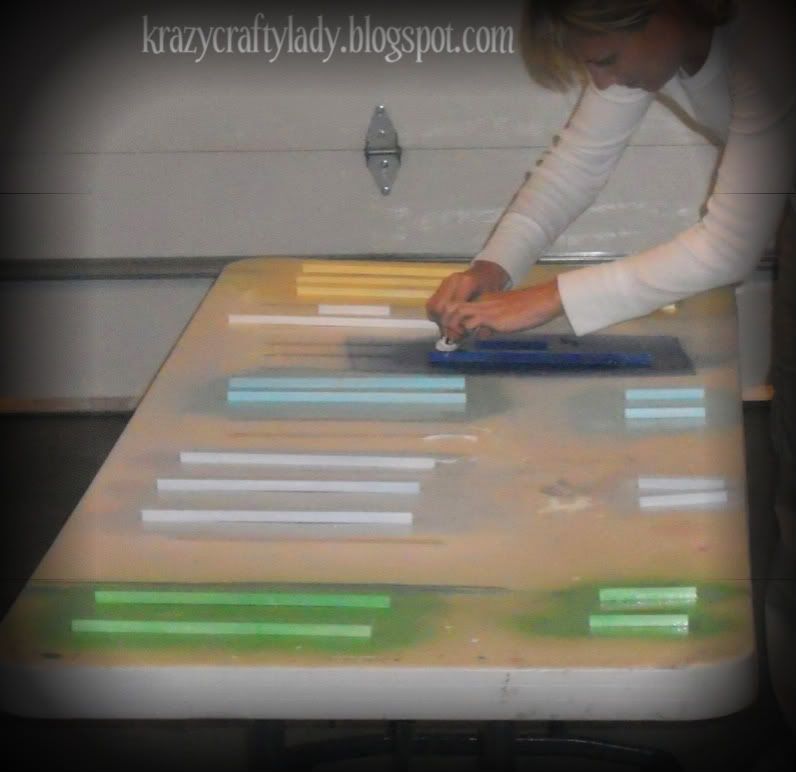 After the spray paint dryed I sanded the edges and then used some of my ever-so-handy distressing ink on the edges. (That product says its just for paper, so I didn't know how it would turn out...but it worked just fine!) Then we glued the pieces straight to the frame and here is the end product: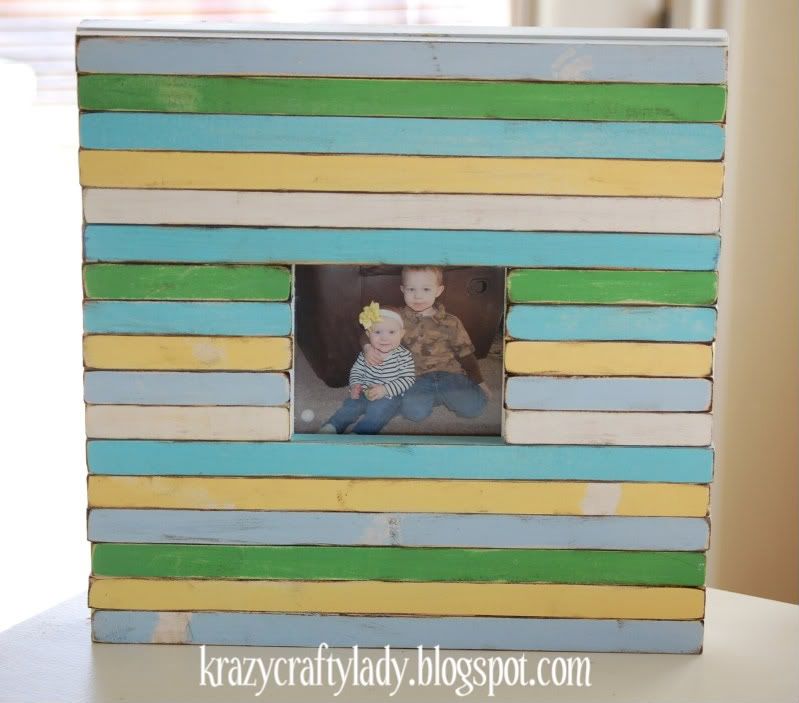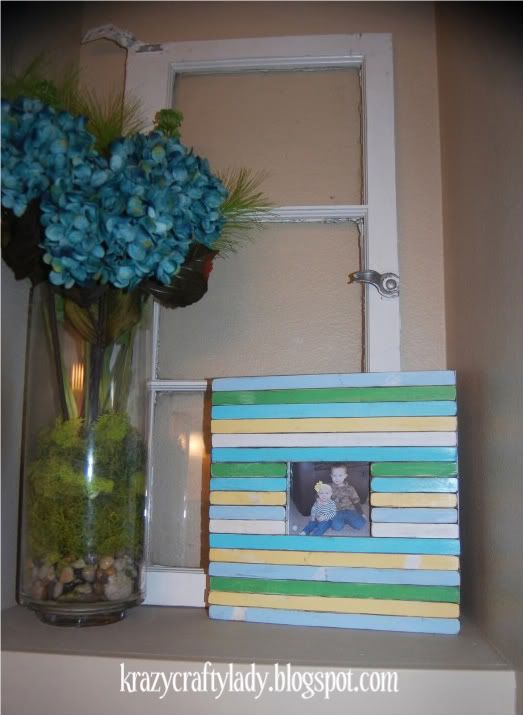 Matches our bathroom perfectly. Now go try your hand at one!

**Linking up to:
http://todayscreativeblog.net/