Mod podge and I have always had a close relationship. But lately we are BFF's. It is just so easy to create something fun and quick with a little bit of mod podge and scrapbook paper. We needed some coasters pretty badly, we are always setting our drinks down where ever, on the wood end table (yes Amy you read that right....we finally switched out the deadly metal coffee table and end table for a wooden set!) and it leaves a nice ring on the table if you aren't careful. So I bought these babies at Craft Warehouse for $1 each.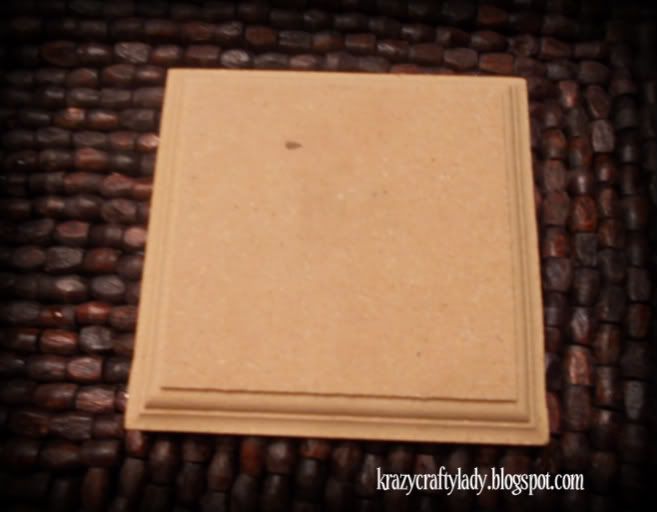 I painted them brown, like so: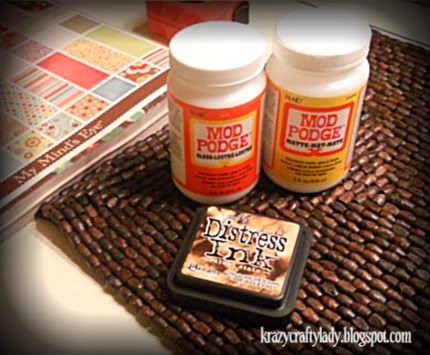 Then I picked out paper to match my living room and just mod podged it right to the top of the coasters. Nothing is ever complete with out a little Distress Ink...so distress a bit, mod podge the top (so that your cups don't stick to the coasters...) and you're done!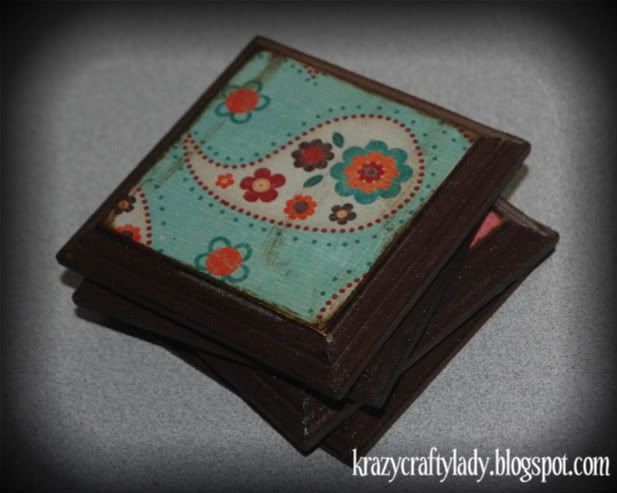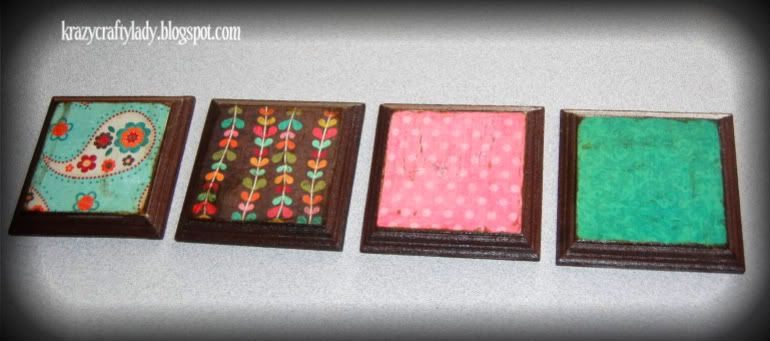 So super easy. And problem solved!