I started decorating my St. Patrick's Day shelves...
(also, the first time I have ever decorated for St. Patty's!)
The shelves are just such a good excuse for me to decorate for any holiday, I can't resist! And the subway art is probably going to be a ritual for each holiday to come. I'm sort of addicted, if you can't tell :) So far canvas has been my number one choice for this little project. I purchased a 2 pack of 11x14" canvases from Craft Warehouse for $6.94. That's only $3.50 each
roughly
and I even have one left over for Easter! (Which by the way I can't wait to decorate for. Have you seen Pier 1's amazing items this year? Go take a peek...I
NEED
that yellow tree :)
So, on to the good stuff. This is how we do it: (This is how we do it....does this remind anyone else of Ms. Doubtfire? I just picture Robin Williams dancing on the table to this song...)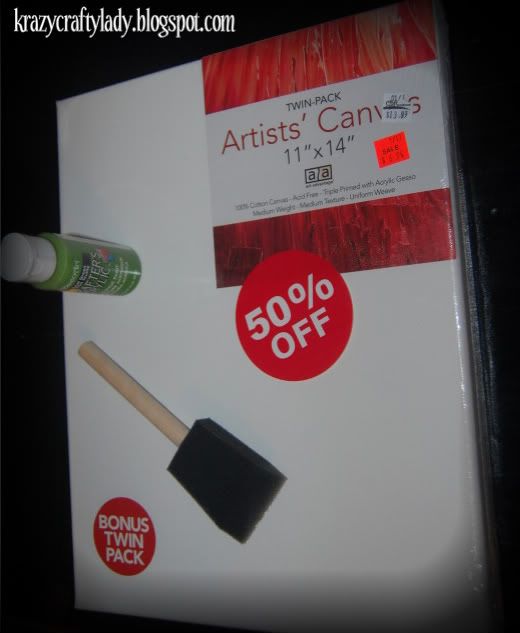 I also snagged some green craft paint from C.W for only $.88! I used a sponge brush and applied one light coat to the canvas.
Then I used my Cricut and cut out some words (and not gonna lie, I had to do some re-arranging because some of the words were too long to go where i originally wanted them...which made it tedious...I never was a math major! lol)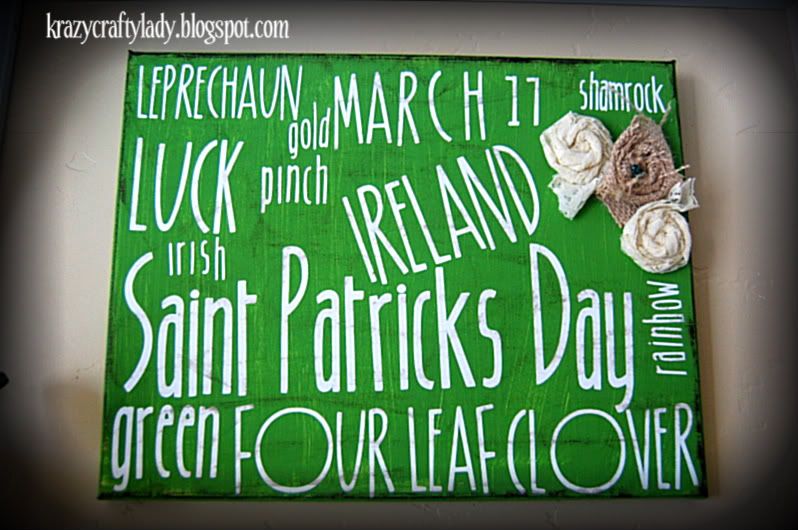 Then added some easy little flowers made of lace and burlap and voilah! (
The flowers are super easy...literally just tie a knot and then twist and turn it around until it's as big as you like. Oh and hot glue as you go. If anyone is interested in a picture-tutorial of it let me know, I'd be happy to give you one
)
p.s. the only thing my shelves are missing are the wooden shamrock's that my good friend Tara @
fabuLESSly crafty
so kindly cut out for me :)
hint, hint TARA :)
Happy Saint Patricks Day!