I started out with a few of these mini clothespins from Michael's for $1.25
(had a 50% off coupon):
and spray painted them Krylon Gloss Ivy Leaf :
(Picture taken from Google Images)
Then I sanded down the edges a bit: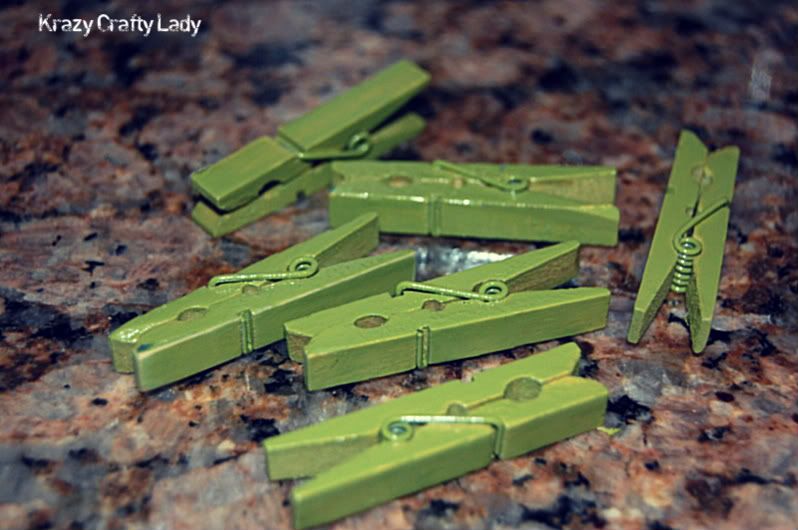 And mod-podged some cardstock on to random ones:
Then hung some pictures and things with them!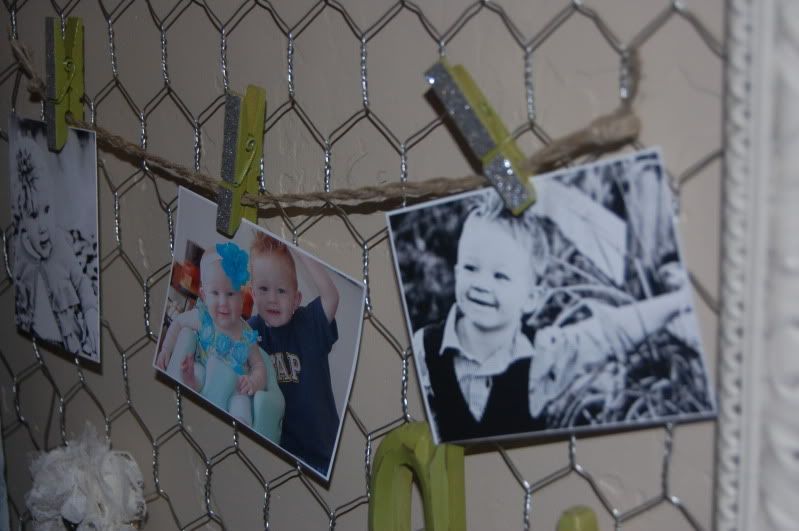 Made this easy little "Blessed" sign from some Burlap and white paint...(I used my cricut to cut out the word and then used the paper as a stencil) then I outlined it with a brown extra fine Sharpie marker to make it show up a little better. Then I grabbed a piece of faux brown leather rope from my stash and hung it!
Cute and Simple!
The "C" stands for Christensen and the "4" represents each person in our family.
I didn't realize we were
dynamite
until my husband pointed it out! Sweet...
TA DA!
I think it turned out pretty fun! And if I get sick of it I can always turn it into an earring holder :) Now go make yourself a new decoration! To see how I made the frame go
here.