I'm linking up to a new blog hop today. You should join in the fun if you are new too! All you have to do is answer a few questions and link up your post. Fun way to get to know other blogger friends ;)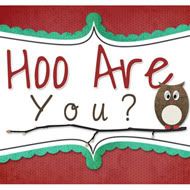 Here are this week's questions!
1. Have you ever had a professional massage before?
Yes, and aside from the last one I recieved I have loved them all. ESPECIALLY prenatal massages. Nothing makes a pregnant lady feel better!
2. When drinking bottled water do you have a preference on which brand you drink?
I like Dasani the best...but I am not picky. I'll drink whatever brand.
3. What is your favorite kind of soup?
This is hard because I have a lot of fav's. But just to name a few...
I love Bear Creek Minestrone soup...(It is only like $3/bag that serves 8), and
Cheddar broccoli from Quizno's. YUM.
4. Do you have a preference on which Kleenex brand you use?
5. What is your favorite breakfast food?
And since I let you all in on my favorite breakfast food I better give you the recipe and a little background on the recipe. When my husband was little apparently he ran wild around the neighborhood. (Okay, what little kid didn't?) The funny part is that whenever he would eat at someone else's house (and liked what they made), he always brought the recipe home so his Mom could make it again. Well, Swedish Pancakes happened to be one of his favorites and ever since then everyone loves them. He introduced me to them when we got married and now we even eat them for dinner sometimes. They are sort of like crepes...thin and yummy.
Ingredients:
2 cups flour

1/4 cup sugar

2 cups milk

4 eggs

1/3 cup melted butter

1/2 tsp vanilla

1/4 tsp salt
Mix all ingredients together until there are few lumps. Pour about a 1/2 cup of batter onto a non-stick skillet and flip once they start to bubble. (You want them thin) Serve with fruit and whipped cream or peanut butter and syrup (our personal favorite). Enjoy!
Oh and one more thing...Don't forget to enter my Giveaway on the post below! Or just click
HERE
. Your odds of winning are really great...seeing as only 3 people have entered :( sad. face.