D.I find turned

Ribbon Holder

!
I love when I set out to find some junk at a thrift store (with the intent to beautify), and do just that! Usually I am not this lucky and it takes several trips back to find even one item that might have potential.
But not this day.The moment I set eyes on this ugly old bread box I knew exactly what I wanted to do with it. Make it into a RIBBON holder! I saw the potential immediately.
It was in pretty rough shape...she is pretty old.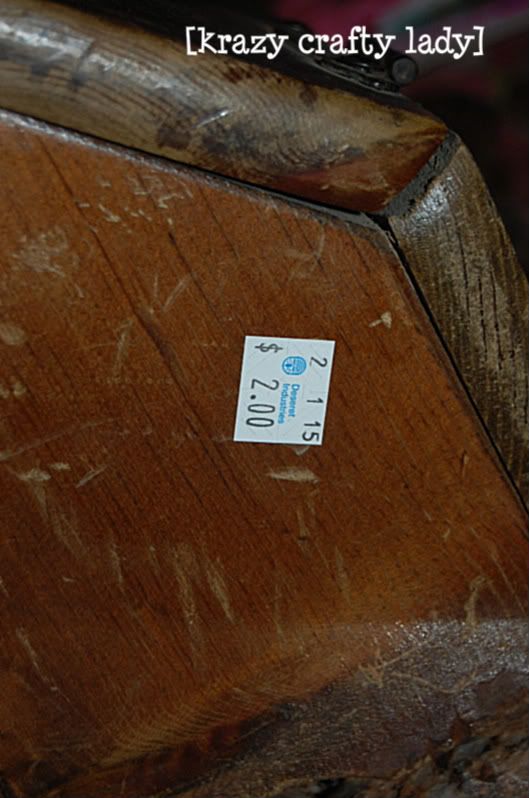 But with a price tag like that, I knew I couldn't go wrong! (It says $2.00 in case you can't tell)
The hardware is definitely my favorite part :)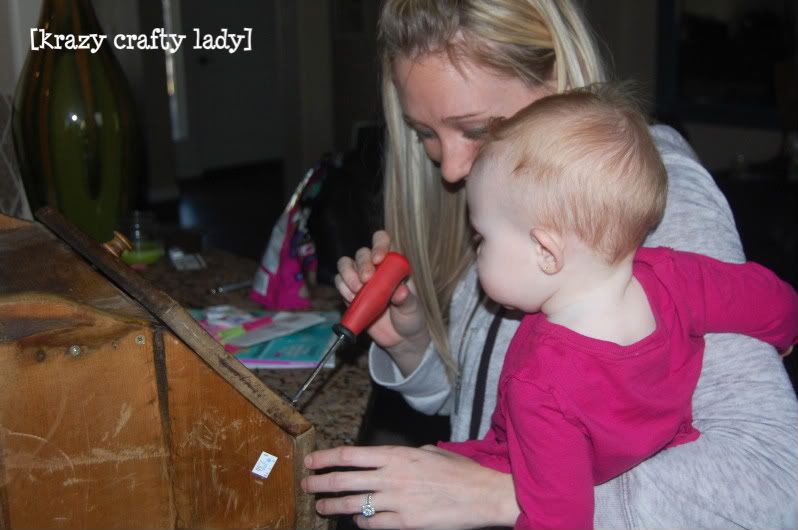 First I took off the hardware (with the help of this little girly) Then I sanded it down and primed it.
I spray painted it this color: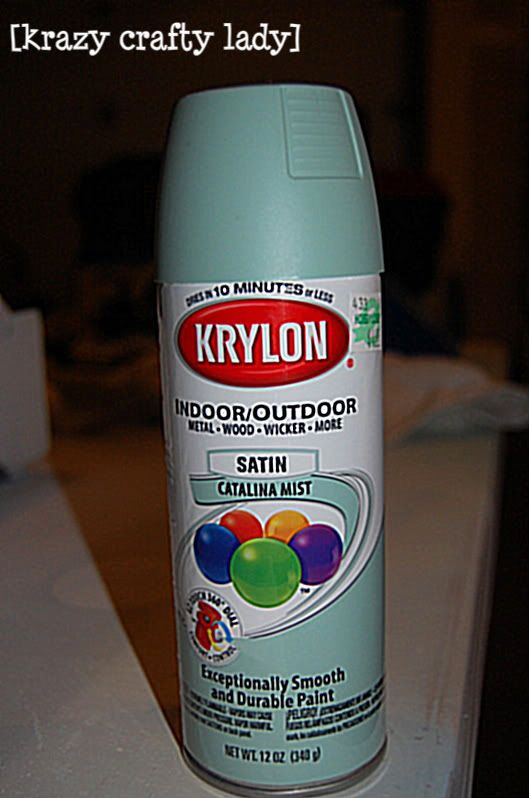 Krylon Catalina Mist. (From Hobby Lobby)
Then I mod podged some coordinating scrapbook paper to pretty it up a little: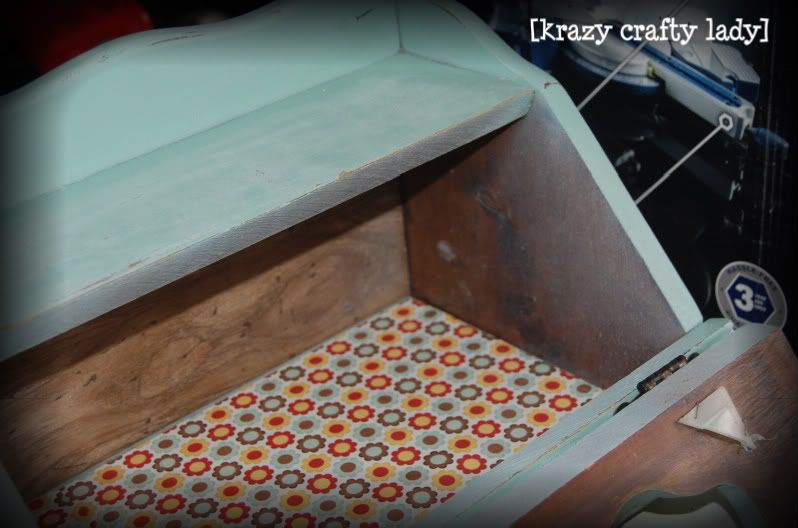 Distressed the outside:
And then MacGyver (aka Mr. KCL) maneuvered up a contraction for the dowels to be easily removed, without drilling holes through the sides like he thought he was going to do at first. :) Happy wife, happy life! haha. [He used a router to cut grooves in some scrap wood and then we glued it onto the sides of the box using wood glue.]
Then I added my ribbon and this isn't all of it...but I can easily find it now!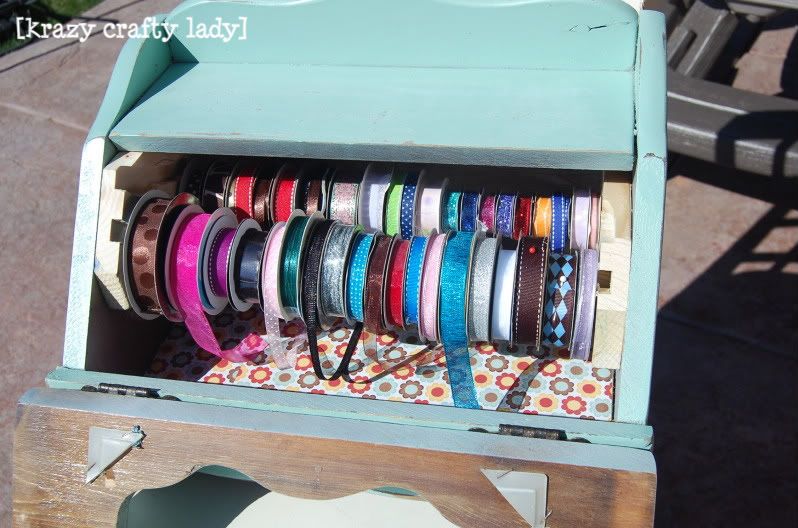 And VOILA! A cute new ribbon holder for only $5! (roughly...I had a 40% off coupon for the spray paint and then the $2 for the box. Sweet!)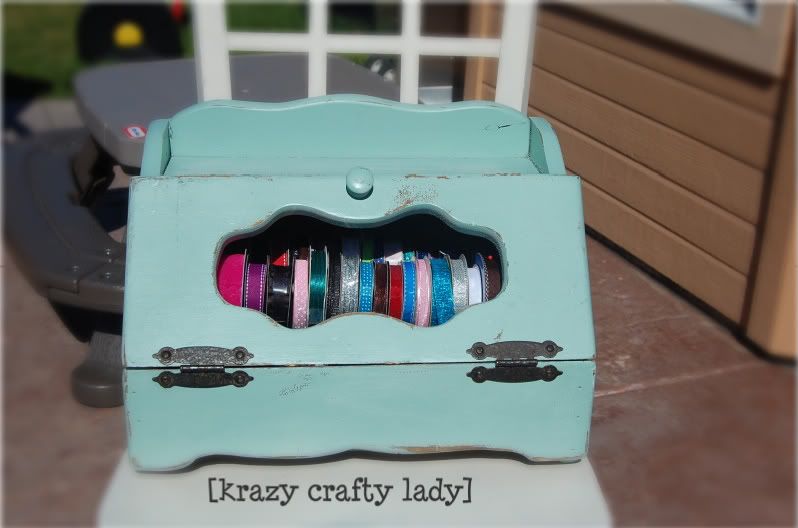 And just so you can get one more good look, here is the before and after side by side!
LOVE the end product. Cute and Functional...is there anything better?
**linking up to
Today's Creative Blog
**